About Us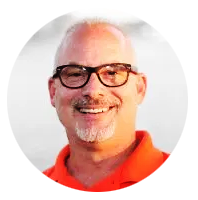 Robert Atlas
CEO of Phoenix Carpet Repair & Cleaning
IICRC, ICRA, Woolsafe Certified
Goodyear Water Damage Services is your neighborhood water damage restoration company that takes care of all water damage situations. I started this business because I wanted to offer a simple streamlined solution to customers in their time of need. With a few taps on your smartphone, we will be at your home within the hour.
It does not take much time for water to damage your home. In as little as 24 hours harmful microbial colonies can form and start to impact your property, health and, well-being.
My years in the carpet repair business gave me a behind the scenes look of the water damage restoration industry before starting my company. What I saw really struck a nerve with me.
I had carpet repair customers who had to deal with multiple companies, conflicting schedules, and varied craftsmanship. When your home is damaged by water the last thing you want to deal with is a gaggle of companies vying for your money and attention.
Goodyear Water Damage Services does things completely differently. We keep everything in-house and under our control to provide convenience to our customers and to make sure that repairs are to IICRC standard. All of our water damage restoration techs are certified in water damage restoration and conduct themselves with honesty and integrity.
As the owner of Goodyear Water Damage Services, I believe in being out in the field making service calls with my employees. I love being on the ground helping clients.
Goodyear Water Damage Services can handle it all from water damage restoration to carpet repair. Give us a call today at 623-321-2102 and we will be at your home within the hour. 
We look forward to serving you for years to come!