We are your trusted, hometown water damage restoration company located right here in Goodyear, AZ. We service the entire west valley and can handle all of your water damage needs without outsourcing to third-party contractors. Our water damage restoration technicians are certified in water damage restoration and will complete all repairs in a professional and timely manner. We use top of the line equipment to get the job done right the first time and we work with all insurance companies if you need to make a claim. We know how stressful water damage in your home can be and we are here to make it easier for you. Call our office today for questions about our water damage restoration services at 623-321-2102.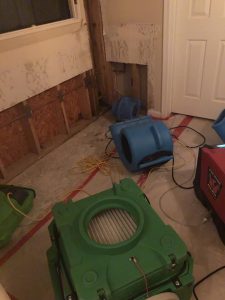 Goodyear, AZ is a city in Maricopa County and is a suburb of Phoenix. Goodyear residents know that living in the desert means there is a good chance that we will experience drought conditions. You can always check the drought status in your area if you are concerned by clicking here. Water conservation is a must for those living in Arizona. By reducing our water use we can help protect this limited resource for future generations. The following are ideas to help you reduce your water footprint both inside and outside at your home:
Upgrade your plumbing and fixtures with water efficient appliances.
Do regular inspections for household leaks. Most leaks are silent and you can be continuously losing water without even being aware.
Wait until you have full loads before running your dishwasher and washing machine.
Turn off running water when brushing your teeth or shaving. For shaving, fill the sink up one time for rinsing needs.
Don't pour water down the drain. Use it on your household or outside plants. Every drop counts.
Repair your outdoor sprinkler systems and install timers.
Plant drought tolerant landscaping.
Cover your pool to reduce water loss from evaporation.