When a person experiences water damage to their home we understand how stressful that can be. We also know that our response time to these types of situations are imperative to reducing the dry out and restoration process as well as the out of pocket expenses. We strive to arrive at your home within one hour of receiving a customer's call.  We bring all the water damage restoration equipment needed with us to get the dry out process started immediately. We will explain our process as we go and work with you to get your home back to it's original state as quickly as possible. If you have any questions about our services call our office at 623-321-2102.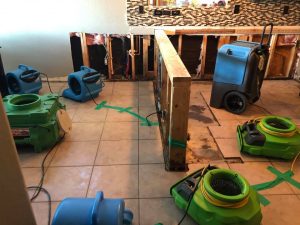 Palm Valley is a neighborhood in Goodyear, AZ. Did you know that outdoor water use probably makes up 50-70% of your annual water bill? Here are some ways you can maximize the value of that water while reducing how much you need. As a community we need to be implementing these changes to help protect this precious resource for future generations. Reducing our water footprint is one way to do that!
Put water ONLY where you need it:
Not in the street, on the sidewalk, or the patio. Let's stop water waste!
Not on succulents unless we get no rain for a long period of time. They'll get skinny-it's okay.
Be sure they are not on your drip system.
Keep pool water in the pool through how you operate and landscape the pool area.
Irrigate and sprinkle ONLY when it can be absorbed:
Not in the wind. It blows away or evaporates.
Not during the rain or just after it.
Not during hot sunny hours of the day. It sizzles and evaporates.
Turn it off if it runs off.
Turn the sprinkler off if a probe goes 6-10 inches into lawn.
Turn drip off when the probe goes down 18 inches into soil.