We received an emergency call for a department store that was currently experiencing water damage. One of their public toilets had overflowed. They called out a plumber who stopped the leak and fixed the problem but then they were left with sewage water all over the baseboards, walls and tile floors. We sent two technicians over to their store within an hour. After extracting all of the sewage water, they then used a botanical disinfectant to clean all of the surfaces. Our disinfectant kills 99.9% off all germs and bacteria. It's also safe to use around children, pets, the elderly and chemically-sensitive individuals, so you can relax about chemical contamination, over spray & evacuating building occupants. For questions about our water damage restoration services or products please call 623-321-2102.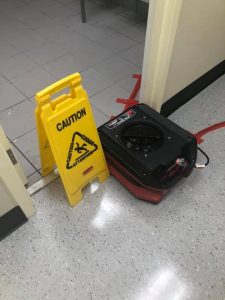 The Groves is a community in Tolleson, AZ. The City of Tolleson shared the following Water Wise article in June, 2009. Every day water consumers across the united States unknowingly waste millions of gallons of water. Listed below are a few factors that contribute to wasting water:
Taking excessively long showers
Washing dishes by hand rather than using a dishwasher
Leaking water through faucets and toilet bowls
Washing laundry without full loads
Excessive toilet flushing
To prevent excessive water waste, consider the following water conservation tips:
Install faucet aerators
Decrease the length of taking a shower and install a low flow shower head
Use the dishwasher and washing machine with only full loads
Scrape excessive food off without the use of water before putting dishes into the dishwasher
Don't use the toilet as a garbage can, flush toilet paper only
Don't leave the water ion while brushing your teeth
Ensure that sprinkler systems are operating correctly and that outside hose bibs are fully closed and not leaking
If you have any questions regarding this article, please call Water Utilities at 623-478-8729. You can also request a free water conservation kit from the City of Tolleson. One kit per residence and business. Remember to please conserve water. Water is a precious resource.