Have you heard of a dehumidifier being used with water damage jobs? We use industrial-grade dehumidifiers at our water damage restoration jobs to aid in the dry out process. This machines help reduce secondary water damage like swelling and warping of walls, furniture and floors. When used in combination with other water damage equipment like air movers and air scrubbers we are able to get your home dried out as quickly as possible. Once the standing water has been extracted, your walls and floors may appear dry but many are still wet. Building materials such as drywall will act like a sponge and absorb water. Using a moisture meter and thermal imaging we can see the moisture that is hidden. This is a step that cannot be missed. Dark, humid areas like this are the perfect breeding grounds for microbial growth which can develop in as little as 24-48 hours. If you experience water damage, call our office immediately at 602-321-2102. We will have a technician out to evaluate and asses the damage within the hour.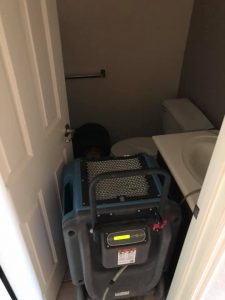 Cantada Ranch is a community located in Tolleson, AZ. Water in the desert is a precious resource and as residents, you can do your part to help protect our water supply. Simple steps can help you save water both indoors and outdoors. Reducing your water foot print will help you reduce your energy use and lower your monthly bills. Saving money and conserving water is the responsible thing to do. Try implementing the following changes at your home and business, where applicable:
Time your showers, keep them under 5 minutes.
Turn off the water while brushing teeth or shaving.
Operate your washing machines with full loads only.
Check your water meter for leaking pipes.
Equip hoses with automatic shutoff nozzles.
Water your plants during cooler times of the day.