Water damage to your home can leave you feeling extremely stressed and worried. The first step is to locate and turn off your main water switch. You should call a plumber if needed to find the leak and fix it. Then you should call a trusted water damage restoration company like Goodyear Water Damage Services. We will have a technician out to your home within one hour. Once he arrives he will assess the damage, take thermal images and moisture readings. These readings will help him determine the the next steps to start restoring your home to it's original state. If you have any questions about our water damage restoration services or products, please feel free to reach out to our office today by calling 623-321-2102.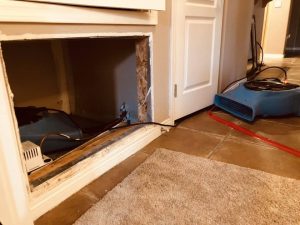 Del Rio Ranch is a community that dates back to 2007 and is located in Avondale, AZ. The City of Avondale Public Works offers free classes to help you reduce your water use. Take a look at the upcoming classes and be sure to attend those that you find interesting:
Growing fruit trees in the desert – October 24, 2019 from 6-8 PM.
Tree Care – November 2, 2019 from 11 AM- 1 PM.
HOA Landscape Management – January 16, 2020 5-7 PM.
Landscaping for small spaces – January 18, 2020 11 AM – 1 PM
Hummingbird and Butterfly Gardening – January 23, 2020 6-8 PM
Vegetable Gardening in the Desert – January 30, 2020 6-8 PM
Growing Fruit in the Desert – February 6, 2020 6-8 PM
Tree Care – February 15, 2020 11 AM – 1PM
Troubleshooting Irrigation Systems and Landscape Watering – March 5, 2020 6-8 PM
All classes are free of charge, but you must register as space is limited. These classes will take place at the Avondale City Hall building, 11465 W. Civic Center Drive. For more information, please call The City of Avondale Public Works Department at 623-333-4400 or email them at eavila@avondaleaz.gov.