One of the most common causes of water damage in residential homes is the water heater. If it starts leaking it can damage the surrounding drywall and flooring, as in our customer's picture below. If this happens call Goodyear Water Damage Services. We are your trusted neighborhood water damage restoration company. We can have an experienced technician out to your home or business within an hour. One of the ways to prevent water leaks from water heaters is to regularly inspect your water heater and the pipes around the unit. Look for visible signs of damage such as moisture, microbial growth, buildup or corrosion. If you have questions about our water damage restoration services, call our office at 623-321-2102.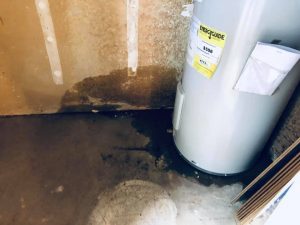 Roosevelt Park is a community in Avondale, AZ. Did you know that by living in Avondale you are eligible for the city's water conservation rebate programs? The hope is that by offering this rebate program to it's residents they will encourage a large reduction in the amount of water used inside and outside of your home. This is of course also a financial incentive for City of Avondale's customers who have a water account. Customers will be helping by assisting the city's water conservation efforts by replacing older, high water use appliances and installing specific water saving technologies. By doing this you will be eligible to receive a rebate check from the city. This program is the City of Avondale's effort to conserve and protect the City's limited water resources. The water conservation program includes the following rebates:
Xeriscape – Turf Conversion Rebate up to $400 for installation of, or conversion.
Low FLow Plumbing Rebate up to $75 for toilets and $5 for shower head.
Residential Automatic Irrigation Controller Rebate up to $50.
High-Efficiency Clothes Washer $100 – Residential only.
If you have questions about the water conservation rebate program please contact: Avondale Public Works Department – Water Conservation staff at 602-333-4400.