Air scrubbers are a portable filtration device used by water damage restoration companies that removes contaminants like dust, mold, lead, asbestos and chemical fumes from the air. If you did not use an air scrubber and these contaminants were not removed they could have a negative impact on your indoor air quality. Air scrubbers not only protect the health of our technicians while they are working but you and your family as well. Call our office today with any questions about our water damage services or products at 623-321-2102!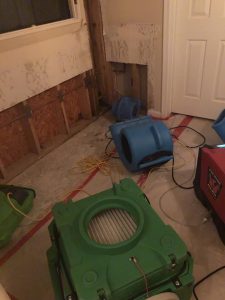 Coldwater Ridge is a community in Avondale AZ. As desert dwellers know, water conservation is imperative to protecting this precious resource for future generations.  The City of Avondale offers it's residents Water Rebate Programs and free Water Wise Workshops. You can find out more details by on their website. Try implementing the following ideas at your home and help reduce your water use and lower your monthly bill:
Check your irrigation and pool systems for leaks monthly.
Adjust your irrigation controller (timer) as the weather changes.
Take free Water-wise Surprise landscape and water efficiency workshops.
Check your home for leaks (toilets, faucets, water-using appliances, etc.) monthly.
Look for Water Sense products when replacing toilets, shower heads, and irrigation controllers.
Prune your landscape only when it needs it.